Resources
Support Services for Providers
Providers receive a monthly newsletter with USDA updates, nutritional information, recipes for children, workshop notices, seasonal and holiday activities.
Home Visit Packets: Three times a year providers receive a packet of information containing themed children's activities, stickers, food preparation tips, and letters to parents.
Provider Handbook: Providers receive a copy of the USDA nutritional guidelines, an easy to use reference guide, and many menus, recipes, and meal planning tools.
SENDCAA Seminars and Workshops: Providers can attend various sessions with topics from professional speakers on nutrition and child development that are free of charge. These hours are also applicable toward licensing.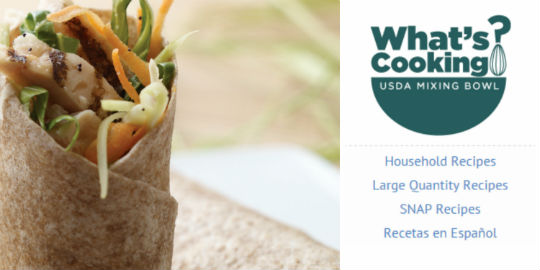 Cycle Menus, Recipes, and Menu Planning Tips
CACFP Menu Planning Guide (PDF)
Wisconsin Department of Public Instruction
Meal planning guide for the CACFP, including information on the meal pattern, choking hazards and allergies, 16 weeks of menus, 120 CACFP-reimbursable recipes with nutritional information, and 8 shopping lists of items needed for every two-week menu cycle.
Mealtime Memo for Child Care Newsletter 
National Food Service Management Institute
Published six times per year and includes a wide variety of topics related to child care. Menus, recipes, and activities are often featured.
Menu Planning Tools for Child Care Providers 
United States Department of Agriculture
MyPlate Website
United States Department of Agriculture
This site helps you create your own plan for a healthy, active life.
Recipe Finder
United States Department of Agriculture
This site has over 600 low-cost, healthy recipes.
Recipes for Healthy Kids Cookbook: Cookbook for Homes (PDF) 
Collaboration of USDA, FNS, and Team Nutrition
Recipes feature dark green and orange vegetables, dry beans and peas, and whole grains, and are low in total fat, saturated fat, sugar, and sodium.
Team Nutrition
Food and Nutrition Service
Helps schools and other groups teach kids about eating and living healthy.